Ford Motor is a reputed automaker with a great history. The company's stocks have always attracted discerning investors. This publicly-traded company promises profitable returns year after year. In the year 2020, Ford Motor Company stock reported a year to date gain of 7%. It made a strong comeback despite severe competition from Toyota, General Motors, and Tesla.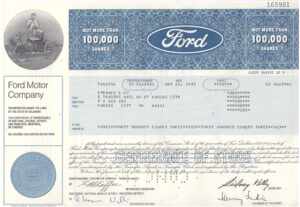 What is new with Ford Motor Company
Portfolio managers and investors have to look closely at the company's innovative approach. The company redesigned its corporate model and unleashed the Mustang Mach-E last year. Also, the company's prospects look good as they have multiple new vehicle launches on the anvil. Take a look at the macro-economic indicators as well as expert opinions before you invest.
Macroeconomic impact on Ford Motor Company stock
The world has seen an upheaval this year, and the auto industry also got affected. The economic slowdown has become a major concern for many companies. The trade wars between market giants USA and China are not helping matters either. Consequently, Ford's sales dropped in many major areas.
Yes, the company's stock also saw a commendable upward trend. But the investors who are looking for short term benefits have to be careful. The S&P 500 and Dow Jones gained by 24.2% and 18.5%, respectively. But, Ford did not do so well, as the stocks fell in these two important market indices.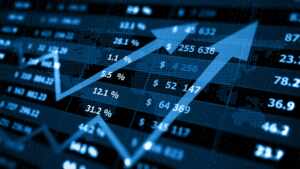 Within the global auto industry, the company did exceedingly well with CARZ. Its First Trust Nasdaq Global Auto Index ETF stock is at 7.1%. But this year is not good for light commercial automobiles from the USA. Passenger vehicles' demand fell sharply by 9.8%, and companies managed sales of 15.51 million units. Also, the year-over-year (YoY) sales fell by 0.8%.
Ford's commercial vehicle sales decreased by 40 YoY basis points. Its market share in this segment shrunk to 14.1%. The company also managed total sales of only 2.19 million units. The decline in its YoY sales to 3.3% also eroded the investors' confidence.
The macroeconomic impact affected Ford's car sales in China too. The prolonged US-China trade war brought down the company's profits. China is the second-largest market for Ford, after the USA. But in the first three quarters of 2020, car sales fell to 35.8%, 21.7%, and 30%.
Enticing valuation of the company
Ford has always been an excellent choice for international investors. The company also altered its cost structure and capital allocations in recent times. Its vision to pioneer a sustainable future won the approval of many buyers. And the company's desire to create great value is beyond suspicion. Besides, Ford's low stock valuation is beneficial for long-term investors.
Ford stressed innovation and replaced close to 75% of its products. The new models are not only sustainable but also smart and affordable. Also, the Ford Motor Company stock usually gets undervalued compared to its relative market price and fair value. It is an attractive prospect for robust profits in the next few years.
Yes, the company's stock got undervalued by 78% in February 2020. And it's second and third quarterly sales was also a huge disappointment. But the company's US$11.5billion investment in electric vehicles cannot get ignored either. Experts believe that the company will achieve complete electrification by 2021, and strong demand in the coming months and years will improve its prospects.
Ford achieved its market high of US$16.74 back in March 2015. Since then, this five-year high continuously reduced considerably by 47%. The stock's yearly highs and lows fluctuated between US$10.56 and US$ 7.41. But it remains an attractive stock to hold for the long-term despite the above-average risk.
Long-term prospects of Ford Motor Company stock
Ford stock achieved a score close to 40 points out of 100 in company ratings. This rating was back in August after the sales fluctuated and fell sharply by 20% of its value. But since then, the formidable automaker made some changes. For example, it established a life-long relationship with Mobileye to get ahead in the technological and smart electric vehicles' race.
Income investors can still look forward to their stocks as a lucrative, long-term prospect. Some of the key factors that can change the company's fortunes in the coming months include:
Resolution of the US-China trade war could boost the company's sales in the Chinese market.
Due to 40% import tariffs, Ford decided to increase the production of some models.
A trade deal can soon improve consumer confidence and corporate reliability.
Ford will benefit immensely if the global economic activity receives a much-needed boost.
The company's China strategy 2.0 is very ambitious and a definite game-changer.
The stocks can go up if the Chinese sales of more than 30 new models increase.
The profits from selling ten new smart electric vehicles are also an enticing prospect.
Lucrative dividends for investors
Long-term investors have to show patience with the company. They cannot ignore the high dividends either. The Ford Motor Company stock has a price-to-earnings (PE) multiple of 7.2x. It is behind Toyota with a PE ratio of 1.6. But the automaker is competing hard with GM with a PE multiple of 7.3x.
Investors can look forward to a higher growth rate in the future. The company's forward dividend is at 6.8%, while Toyota and GM's yields are at 2.6% and 4.3%, respectively. Portfolio managers can closely look at these indicative ratios and make a judicious choice.
Expert opinion on Ford Motor Company stock
Auto industry analysts and stock experts do not have a definite answer. They have a tentative outlook for Ford shares between 2019 and 2021. A majority of the analysts are recommending the investors to hold the stock. At the same time, those who are encouraging share purchases far outnumber those who approve of share selling.
The company's earnings per share for 2020 was around US$0.60. But the YoY improvements will see a rise from 5.5% in 2020 to 12.8% in 2021. Ford's SUV's and popular trucks managed to generate demand in Q3. The company is expecting to break even in the fourth quarter.