We are living in 2022, and looking attractive on social media is a very important thing. Other than our daily jobs, one thing most of us prioritize is how we are perceived online. And a lot about us can be said through our pictures. This is why we like using editing apps to make ourselves look skinny.
Everybody likes to look attractive online, but that's not always possible. And that is mainly because everyone doesn't have a naturally slim figure. We do not promote hating your body, but we can help you if you just want to edit a few things. Often we look great in our pictures but wish the waist looked skinner and the legs a little toned.
Whatever your reasons, we have come up with a list of Apps To Make You Look Skinny. These are trusted apps with excellent editing features that will help you get the perfect pictures. Read further to know more about them.
What do these apps do?
There is a common misconception about these editing apps. People think that they change how you look entirely. While that is something you can do on these apps, it's not the only option. Apps To Make You Look Skinny helps you edit a few parts of your body in a picture. Their features help your waist, stomach, chin, butt, abs legs look the way you want them to. It is not possible to have a perfect body overnight, but if you wish to have perfect pictures, these apps can be of help.
6 Apps to Make You Look Skinny
Below we have listed 6 Apps To Make You Look Skinny:
Perfect Me- Body Editor and Face Retouch:
This editing app helps you edit both your face and body. And it's completely free to download. Besides, you can retouch and edit both pictures and videos. Perfect Me helps you get a perfectly toned figure without making it look artificial. You can also explore the filters they provide for beautiful selfies. Their camera makes your face look perfect as if you've put on natural makeup. The app has over ten million downloads and can be downloaded on android.
Body Tune:
This is one of the best apps to ensure you have a slim figure in your pictures. The app provides not only a think body but also a toned one. You can get instant abs and a thinner waist. Besides that, you can also increase your height! Moreover, you can get realistic tattoos on your pictures as well. Yes, you can flex tattoos on your feed without actually going through the painful process. The app has been downloaded over five million times. It is available on both Android and Apple devices.
Peachy:
This app aims for perfection. Whatever you need, you'll get here. Peachy provides you with features that help you look skinny and tall. Besides that, it can also be used to remove wrinkles and blemishes, leaving smooth, clear skin behind. You can also add abs, muscles, makeup, and tattoos to your pictures. A unique feature of this app is that it also helps you in getting whiter teeth. Its 4.8 out of 5 rating makes it a great choice for editing pictures. The app is available for download on Apple devices.
Make Me Thin:
This app automatically detects your face and body in the picture, and you need not do much. It instantly gives you a slimmer face and slimmer body. Make Me Thin is extremely easy to use. You can make changes anywhere you want. It is like an app that allows you to be creative. You can make edits and then undo them in case the picture doesn't look good. This app helps you reduce the chubbiness in your cheeks and chin and makes you look more attractive in your selfies. Make Me Thin is available on the Apple App Store and has a rating of 4.4 out of 5.
Slim and Skinny- Thin Face Photo:
Similar to the last one, this app also has auto-detection. After it detects your body parts, you can make any part of your body look slim. You can even remove your double chin and give yourself a jawline in the picture. Besides, the app's features allow you to make your head loom slimmer as well. Moreover, it can give you a slim face and slim body without making it look artificial. Slim and Skinny- Thin Face Photo is available for download on Apple devices and has a rating of 4.6 out of 5.
Retouch Me: Body and Face Editor
It is a very professional photo editing app. It is user-friendly and allows you to reshape your face to make it look thinner. Besides that, you can also make your skin look perfectly smooth by clearing blemishes. You can see not only your face but also your body. Moreover, you can add instant abs to look fit. One can make themselves look slimmer, enhance some curves and have more toned legs with the help of Retouch Me: Body and Face Editor. It is available for download only on Android devices and has a rating of 4.2 out of 5.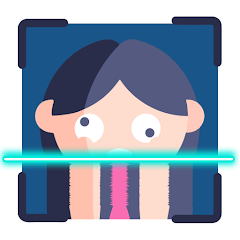 Final thoughts
We have come to the end of our blog about Apps To Make You Look Skinny. The apps we have suggested are all highly rated ones used by people all over the world. They work extremely well and help you in getting those perfect pictures. We hope you choose the one that suits your needs. Be assured the results will be great.
What did you think of our blog? Which apps did you end up using for editing your pictures? Tell us in the comments below.