The world, especially America, has seen a lot of country musicians who have touched the hearts of millions of people worldwide. Some have gained fame and some success, while some have gained both. Chris Stapleton is one such country musician who has won the hearts of millions and is successful as well.
Chris Stapleton net worth and his fan following are evidence that he has made it as an artist. His music resonates with people and makes them feel seen. Chris had been in the industry for two decades and hadn't disappointed his fans till now. It is commendable how consistent he is as an artist. If you wish to know more about this artist, we recommend you to continue reading.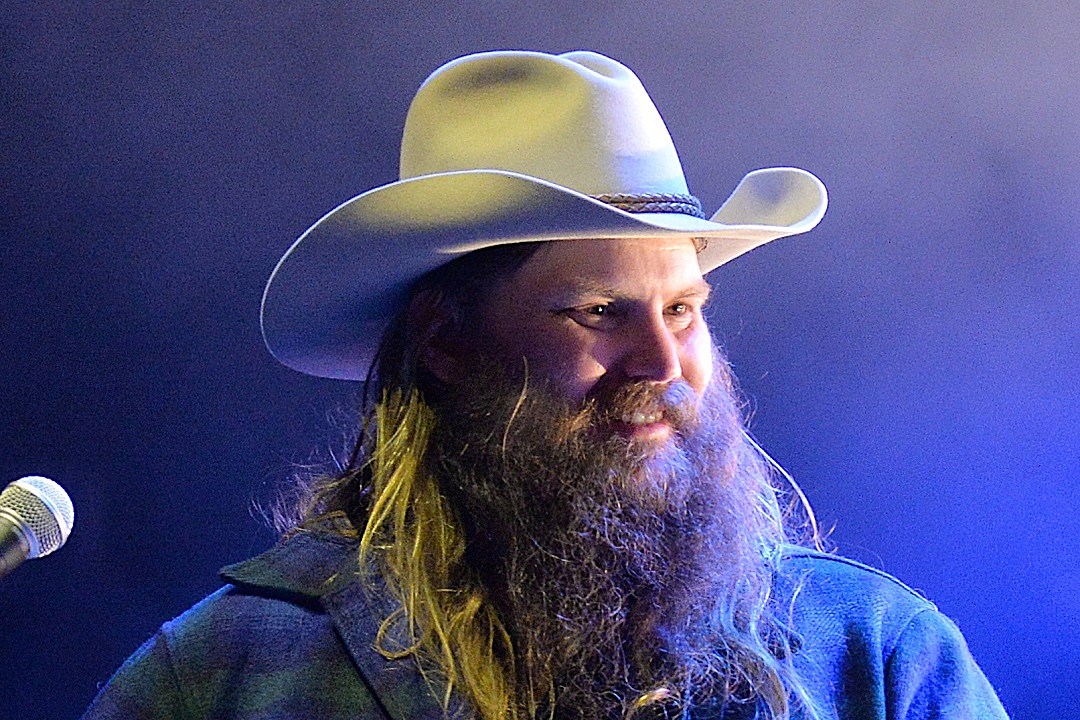 Chris Stapleton early life
Chris Stapleton was born in 1978 in Kentucky. His exact birth-date that is 15th April; he is forty-four years d as of 2022. He was not only born in Kentucky but also raised there and lived there till 2001. We do not have many details about the events of his childhood. Chris Stapleton was born to Herbert Joseph Stapleton, Jr. And Carol J. Mace Stapleton. Growing up, he wasn't an only child and had an older brother, Herbert Joseph III, and a younger sister, Melanie Brooke.
Chris Stapleton completed his education in Kentucky and in 2001, went to Tennessee to pursue his career in music.
Chris Stapleton career
Chris has had a very successful career. A few days after moving to Tennessee, he signed with Sea Gayle Music publishing house. This was the beginning of his singing career, and he would go on to write and sing beautiful music.
If we are to talk about Chris Stapleton as a singer, some of his most successful albums are Traveller (2015) and Starting Over (2020). His songs such as Tennessee Whiskey, You should probably leave, and Broken Halos. He has also done a great job contributing to Taylor Swift's 'I Bet You Think About Me', which was part of the album Taylor's Version.
Chris Stapleton as a songwriter, has written songs for innumerable artists, several of which have topped the charts. The man is not only talented as a singer but also as a songwriter.
Chris Stapleton has over eleven million listeners on Spotify, over two million subscribers on YouTube, and over a million followers on Instagram. His videos on YouTube receive thousands of views, and his kind personality gains his love from people everywhere.
Chris shifted his label from Sea Gayle Music publishing house to Mercury Nashville. This was because he wanted a solo career. Even after two decades of starting his musical career, he is still getting views, people are still listening to his songs, and he is still making beautiful music.
Chris Stapleton family
Chris Stapleton has been married to his wife, Morgane Stapleton, since 2007. Morgane is a musician as well. Moreover, she has helped Chris with his album, Traveller. The couple is known to have a very loving and healthy marriage. Chris and Morgane are also seen together on stage whenever Chris performs. The chemistry they share is something the fans really love about them. The couple works as a team, and that's the best thing about them. They have five children together; their oldest are their two daughters, Waylon and Ada. Next are their twin sons, Macon Stapleton and Samuel Stapleton. And lastly, they had another child in 2019, but the name has been kept a secret.
Chris Stapleton net worth
As successful as he is, you'd think he lives a very lavish life. But that isn't the thing. Chris Stapleton likes to move around and do shows. Looking at his lifestyle, you won't be able to tell that Chris Stapleton net worth is $12 million. He earns his net worth from his career as a singer and songwriter for so pretty big personalities. Besides, he gets a good amount from YouTube and Spotify, depending on how many times people watched or listened to his content.
Chris Stapleton's net worth is very high, but he is an extremely humble person. Chris believes in charity a lot. He has donated to charities like Farm Aid and Eastern Kentucky Flood Relief. And the most admirable thing about him is that he not only donates himself but also promotes these charities so that others can help as well. Other than being a fantastic artist, he is a great human being.
Chris Stapleton recent news
In recent news, Chris Stapleton and Carrie Underwood are apparently going to sing Vince Gill's songs for the 'CMT Giants' Special.
Talking more about how great of a human Chris is, he had an impromptu meet with a little fan of his a few days ago. The fan was a little autistic girl, and apparently, Chris had been amazing at the way he talked to her. He wasn't irritated to run into a fan while grocery shopping and was nice enough to make the little girl's day.
Final Thoughts
The world sees very few people who are truly kind and humble. Chris Stapleton is someone who helps with his music and also with the money he donates. Seeing somebody as successful as he donates to charities, one can hope that more and more people stand up to help the needy.
Chris Stapleton's net worth and his fan-flowing tell us that he has been successful in becoming a true artist. If you wish to explore his music, do check him out on Spotify and YouTube, or better, go watch his live shows if you can! Still, we hope to have given you some information about this amazing artist and human being.
What do you think of Chris Stapleton? Do tell us in the comments below.